Know the Risks of Radon and How You Can Protect Your Family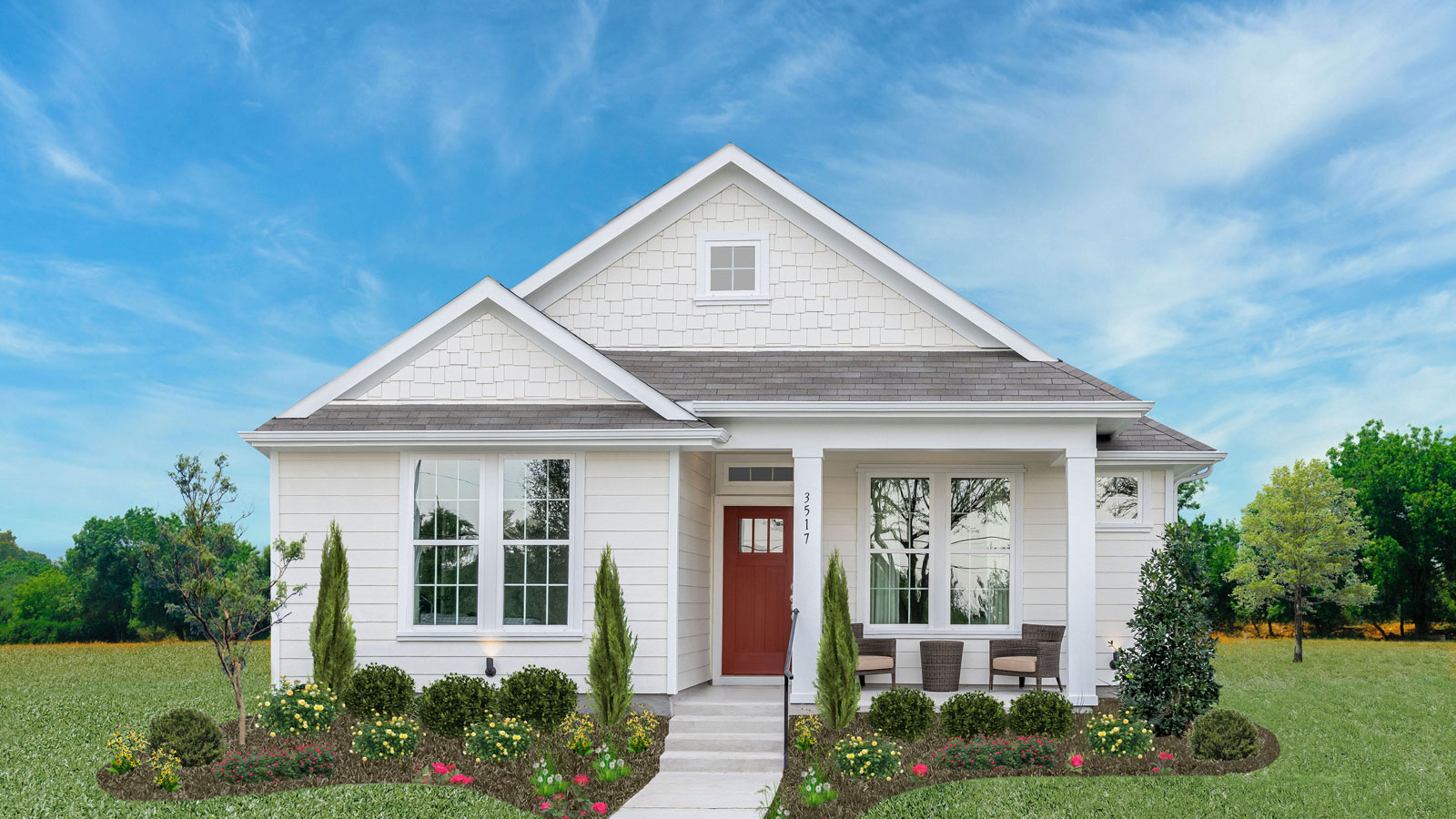 Radon is a naturally occurring, radioactive gas found in soil and rock. It seeps into homes through cracks in the foundation, walls, and joints. Radon comes from the natural (radioactive) breakdown of uranium in soil, rock and water and gets into the air you breathe. It can get into any type of building--homes, offices, and schools--but you and your family are likely to get your greatest exposure at home, where you spend most of your time. Among nonsmokers, radon is the leading cause of lung cancer in the United States. Based on U.S. Environmental Protection Agency estimates, lung cancer due to radon exposure claims about 21,000 US lives annually. In many cases lung cancer can be prevented; this is especially true for radon-related lung cancer. To learn more, including prevention measures, click here..
Environmental Protection Agency's Citizen's Guide to Radon
NEW YORK STATE DEPARTMENT OF HEALTH UPDATES NEW YORKERS ON THE XBB.1.5 VARIANT,
NOW COMPRISING OVER 50 PERCENT OF COVID CASES IN THE STATE
Early Estimates Indicate New Strain Able to Spread More Rapidly Than Other Variants Currently Circulating
New Yorkers 6 Months and Older Should Receive Their Bivalent Booster and Flu Shot
Follow Simple Precautions: Wash Hands, Keep Surfaces Clean, Let Fresh Air In, Consider Wearing Masks, and Stay Home When Sick
To Prevent Severe Illness, COVID-Positive New Yorkers Without a Provider Should Call 1-888-TREAT-NY or visit NYS COVID-19 Express Care Therapeutics Access Website For a Free Clinical Evaluation and Medication
Find nearby locations for free COVID-19 and flu shots: vaccines.gov
Albany, N.Y. (January 6, 2023) – The New York State Department of Health today updated New Yorkers on the XBB.1.5 variant, which now makes up over 50 percent of COVID-19 cases in New York. Based on samples sequenced and uploaded into the Global Initiative on Sharing Avian Influenza Data (GISAID), the world's largest database for COVID-19 variant data, the XBB.1.5 variant is the predominant strain in the State.
"Since it emerged, the COVID-19 virus continues to change," Acting State Health Commissioner Dr. James McDonald said. "The new bivalent booster has been updated to address these changes, which is why it is so important that all New Yorkers 6 months and older get the important protection it offers. The booster provides significant protection against getting very sick or being hospitalized, and according to the latest data from CDC, those who received the bivalent booster were more than 18 times less likely to die from COVID-19 compared to unvaccinated people."
Emerging at a time when both COVID-19 and flu cases are high, early data indicate that XBB.1.5 is able to spread more rapidly than other currently circulating variants. While at this stage there is not yet clear evidence of significant changes to virulence or severity of disease, the Department reminds all New Yorkers to take precautions to protect themselves and loved ones against a fast-moving strain:
Stay up to date with COVID-19 vaccines and get the bivalent booster (everyone 6 months of age and older).
It's not too late: get the flu shot (everyone 6 months of age and older).
Regularly wash hands with soap and hot water for at least 20 seconds.
Clean and disinfect commonly used objects and surfaces.
Cough and sneeze into a tissue or elbow and teach children to do the same.
Consider wearing a well-fitting, high-quality mask in public indoor spaces, when feeling unwell, in crowded places, or around individuals at increased risk of getting very sick.
Ventilate indoors or open windows, particularly when gathering with others.
Stay home when sick, learn symptoms for common respiratory viruses, and get tested.
If COVID-positive, contact a provider or the free 1-888-TREAT-NY hotline or website for a free evaluation and medication.
With respiratory viruses spreading, individuals who live, care, or are around someone who is at risk of becoming very ill (including children under 1 year of age, adults over 65 years of age, or those with a compromised immune system) should be especially vigilant with mask-wearing, with scientific evidence supporting this simple, precautionary measure.
To prevent severe illness and hospitalization, COVID-positive New Yorkers should seek safe medication or treatment, which are most effective when taken within the first few days symptoms appear. New Yorkers who do not have a regular doctor can call the State's hotline at 1-888-TREAT-NY (1-888-364-3065) or visit the NYS COVID-19 Express Care Therapeutics Access Website for a free telehealth appointment with a medical provider, who will review symptoms and prescribe either Paxlovid or Molnupiravir.
To schedule a free COVID-19 vaccine, bivalent booster, or flu shot appointment, visit vaccines.gov, text a ZIP code to 438829, or call 1-800-232-0233. At vaccines.gov, after entering a 5-digit ZIP Code, New Yorkers can click "Updated Vaccines" and select the bivalent booster type by age they are seeking to book an appointment for themselves or their children 6 months and older. New Yorkers can also reach out to a health care provider, local pharmacy, or county health department about vaccine appointment availability.
To learn more about COVID-19 variants, New Yorkers can visit the Department's dedicated variant webpage here.
Winter Safety Tips
Important Health Alert!
Seasonal flu is now widespread in the Hudson Valley. Flu is a very serious disease that can easily become fatal - and this year's flu strains are among the severest ever. Fortunately, you can protect yourself and your family from the flu by taking advantage of safe and effective vaccines. Everyone aged 6 months of age and over is eligible. Flu vaccines are readily available at pharmacies and doctor's offices - and are 100% covered by most insurances. Don't wait until it's too late, get everyone in your family, who is 6 months of age and older, vaccinated today!
RSV in children: Symptoms, treatment and what parents should know - CNN
CDC Information Page on RSV
Click here to see a list of all Ulster County retailers who violated the NYS Adolescent Tobacco Use Prevention Act, and UC Law,  by selling tobacco products to those under 21
If you have COVID or have been exposed to someone who does, you can use this handy CDC Exposure/Isolation Calculator to help you know what to do to protect yourself and others
HELP PROTECT OUR COMMUNITY BY SAFELY DISPOSING OF YOUR UNUSED MEDICATIONS!
The 2 companies that have been selected to implement the NYS Drug Take Back Act have been signing up locations in Ulster County where residents can safely dispose of unused medications, at no charge. Please help do your part to help keep dangerous drugs off of our streets and out of our groundwater, waterways and ecosystems. Check these 2 sites to find a location near you - and new locations are being added every day:
Inmar Drug Take Back Locator for Ulster County
Med Project Drug Take Back Locator for Ulster County
Local police departments and Sheriff stations throughout Ulster County also have unused medication collection boxes available to the public. The full list of locations is here
For a continuously updated list of substance use treatment and recovery programs in and around Ulster County, click here  
For an updated directory of all Medication Assisted Treatment providers in and around Ulster County, click here
Narcan (naloxone) can help reverse an overdose and save lives. For a map and list of free naloxone stations throughout Ulster County click here 
September 1 is the Official Start of National Preparedness Month (NPM)!
National Preparedness Month (NPM) is an observance each September to raise awareness about the importance of preparing for disasters and emergencies that could happen at any time. It's a commitment to personal planning for occasions and family milestones as a bridge to also planning for disasters. This one-of-a-kind campaign is committed to putting people first and reaching communities where they are. 
Each week in September, learn ways you and your family can stay safe and be prepared before, during and after disasters by:
Making an Emergency Plan
Building an Emergency Supply Kit 
Preparing for Individual Hazards
And remember: 
The 2022 theme is "A Lasting Legacy"- The life you've built is worth protecting. Prepare for disasters to create a lasting legacy for you and your family.
 To read more about Sept. is National Preparedness Month visit: http://ready.gov/september 
 .
What You Need to Know About the Monkeypox Virus, including Frequently Asked Questions - CDC
New York State DOH -  Monkeypox Information 
Polio in New York State – July 2022
On July 21, 2022, the New York State Department of Health (NYSDOH) and the Rockland County Department of Health (RCDOH) alerted the public to a case of polio in a Rockland County resident.
Identified by NYSDOH's Wadsworth Center Laboratory and confirmed by the Centers for Disease Control and Prevention (CDC), NYSDOH continues to work in lockstep with local, national, and global public health authorities to conduct case investigation, protect against spread, and urge vaccination – the best tool to keep New Yorkers and New York children polio-free.
What is polio?
Polio is a serious and life-threatening disease. A virus that can affect the nervous system and cause muscle weakness, some polio cases can result in paralysis or death. There is no cure for polio, but it is preventable through safe and effective vaccination.
How does polio spread?
Polio is very contagious, and a person can spread the virus even if they aren't sick or experiencing symptoms.
The polio virus enters the body through the mouth, usually from hands contaminated with the stool of an infected person. Respiratory and oral-to-oral transmission through saliva may also occur. Symptoms, which can be mild and flu-like (fatigue, fever, headache, stiffness, muscle pain, vomiting), can take up to 30 days to appear, during which time an infected individual can be shedding virus to others.
In communities with lower vaccination rates, polio can spread even more easily. That is why it is so important all New Yorkers 2 months and older to get vaccinated against polio as soon as possible.
What are the symptoms of polio?
Polio is highly infectious. There are a range of symptoms people infected with polio may experience, ranging from having no symptoms, to mild and flu-like symptoms, to serious symptoms, including paralysis, permanent disability or post-polio syndrome, and even death.
Ulster County is Now Experiencing Drought and High Fire Risk Conditions. Following is Some Important Drinking Water and Drought Information
Public Water Supplies
Services include sanitary surveys, inspections, water supply surveillance samples, troubleshooting, plan reviews and approvals, and technical assistance to both private and public water supply owners/operators, throughout Ulster County. Contact: (845) 340–3035
Some Resources on Residential Wells and Drought
General information on wells (USGS)
      https://www.usgs.gov/special-topics/water-science-school/science/groundwater-wells
General information on residential wells (USGS)
       https://www.usgs.gov/mission-areas/water-resources/science/domestic-private-supply-wells
What makes a well go dry? (USGS)
       https://www.usgs.gov/special-topics/water-science-school/science/water-qa-what-makes-groundwater-well-go-dry
Why having tanked water brought in to fill your well might create a problem. (NYS DEC)
       https://www.dec.ny.gov/lands/108814.html
Information on the current drought conditions (NRCC)
       https://www.nrcc.cornell.edu/regional/drought/drought.html
Want to test your water? Click here for a list of Certified Drinking Water Labs
Staying Safe During Extremely Hot Weather
Summer officially started a few days ago. However, some of us have experienced the season's more extreme temperatures over the last few weeks. Older adults are more sensitive to heat than younger adults and are more prone to heat-related illnesses.
Learn how to stay safe
during hot weather if you're an older adult, signs and symptoms of heat-related illnesses, how to help an older adult avoid heat-related conditions, and more.
Protecting Youth Mental Health
Youth mental health challenges are reaching epidemic proportions. Read the new advisory report by the US Surgeon General  
The Six Pillars of Wellness - Mark Devine - Founder, Unbeatable Minds
Reduce Your Stress (breath awareness, mindfullness practices, yoga, regular exercise, etc.)
Enhance Your Fitness and Movement (this can be formal exercise or just a regular enjoyable walk. The important thing is to move your body on a regular and consistent basis)
Better Nutrition (reduce fat, sugar, empty carbohydrates. Eat more fruits, vegetables, nuts and low-fat proteins - and substitute water for sugar sweetened beverages)
Sleep and Recovery (most Americans do not get sufficient sleep, which is essential to maintain good physical and mental health. 7+ hours for adults and at least 9 for kids is ideal)
Time in Nature and Silence (time spent in nature is proven to be benefical and it's free. Turn off the screens and other noise and distractions - and get out there)
Enhanced Social Associations (research demonstrates that more time spent with family, friends and others is one of the most important factors for optimal physical and mental health - and longevity)

 Are You Eating as Healthy as You Think? What 2000 Calories Looks Like
Is Your Sedentary Lifestyle Harming You? THE ANSWER IS "YES"
The sedentary lifestyle is easy to fall victim to.
Research has shown that a sedentary lifestyle—sitting for long periods of time on a daily basis—leads to obesity, cancer, and risk of death from cardiovascular disease. Just sitting in front of your TV for more than 4 hours a day increases your mortality risk by any cause by nearly 50 percent! And it's not just channel surfing. Any extended sitting, such as behind a desk or driving all day—can be harmful to your health. And spending a few hours at the gym each week doesn't seem to significantly offset the risk of a sedentary lifestyle.
So, what to do? Sit less, move more—all day long. If you're reading this, stand up! If you're listening to music, stand up and move! The muscular effort you use will help burn calories and trigger the important breakdown of fats and sugars in the body. Every time you stand or actively move, you kick those fat-burning processes into gear. When you sit, they stall!
Here are some simple ways to combat your sedentary lifestyle and help you stand up for a longer, healthier life:
– Set your smart phone alarm, computer or clock to ring on the hour to remind you to stand up, refill your cup of water, and take a short walk.
– Do this quick yoga routine several times a day.
– Stand up and do some leg raises.
– Take all phone calls on your feet.
– Schedule a "walking date" or learn to take meetings walking.  
– Park your car further away and walk to your destination!
– Always take the stairs, instead of the elevator. Even one floor will do your body good.
HOW TO STOP SUGAR FROM SNEAKING INTO YOUR CHILD'S DIET
70 of the Most Popular Sodas: Ranked by How Toxic They Are
YOU HAVE THE POWER TO HELP PREVENT LYME DISEASE AND OTHER TICK BORNE ILLNESSES BY FOLLOWING THESE STEPS:
While out walking, stay on clear well traveled paths.
Cover up and wear light colored clothing to spot ticks easily.
Keep the grass trimmed and brush cleared around your home, especially where children play.
Use insect repellant, as directed.
Shower as soon as possible after spending time outdoors.
Check everyone for ticks, including pets, frequently and at the end of each day.
Remove all ticks promptly and properly (and note the date and time if you need to speak with your healthcare provider later).
Ulster County COVID-19 Vaccination Resource Center
Ulster County Service Center: 845-443-8888
NYS Department of Health COVID Information Line: 888-364-3065
NYS has set up a COVID Mental Health Hotline, staffed by over 6,000 MH professionals, that people can access to get online or by phone therapy to cope with the stress, anxiety, isolation, etc.  1-844-863-9314
 How to Beat COVID Fatigue
 Frequent Handwashing, especially before eating, is one of the best ways to protect yourself from viruses and other communicable diseases. Here's how to do it right:
CLICK HERE FOR THE UPDATED (10.04.19) NYSDOH CHILD IMMUNIZATION  REQUIREMENTS, FACT SHEET
New NYSDOH Regulations on the Sale of Flavored Vaping Products (posted 09.20.19)
IMPORTANT EMERGENCY INFORMATION REGARDING THE USE OF VAPING PRODUCTS
Anyone using vape products and experiencing symptoms including shortness of breath, cough, chest pain, fever, nausea or vomiting should contact their health care provider immediately.  Health care providers should report possible cases to their local poison control center (1-800-222-1222). If individuals are concerned with their vaping device or products and want more information, they can call the NYSDOH's Vaping Hotline at 1-888-364-3046. The New York State Department of Health (NYSDOH) has received numerous reports from New York State physicians of severe pulmonary (lung-related) illness among patients ranging from 15 to 46 years of age who were using at least one cannabis-containing vape product prior to becoming ill.  Stay informed  https://www.health.ny.gov/prevention/tobacco_control/campaign/e-cigarettes/   
In May 2019, Operation Prevention announced the winners of their Video Challenge Contest.
As part of the contest, sponsored by the Drug Enforcement Administration, the DEA Educational Foundation, and Discovery Education's Operation Prevention, participants created 30 to 60 second original Public Service Announcements aimed at preventing other teens from abusing opioids.
Out of hundreds of entries, Cooper D., Wilson S. in Greenwood Village, Colorado, made it to the final round for their PSA video "Walking Alone." Watch it below.
View the Emmy Award-winning documentary. "Reversing the Stigma" and learn the facts about opioid addiction
 
The Simple Fact:
E-cigarettes, or electronic cigarettes, are tobacco products.
They have been sold in the U.S. for about a decade. They include e-pens, e-pipes, e-hookah, and e-cigars, known collectively as ENDS—electronic nicotine delivery systems. They're also sometimes called JUULs, vapes and vape pens.
No matter their name, e-cigarettes are the most commonly used tobacco products among kids. While much remains to be determined about their lasting health consequences, there's evolving evidence that shows e-cigarettes cause irreversible lung damage and lung disease.
How Much Screen Time is Right for Your Kids?: a new report from the American Academy of Pediatrics
Surgeon General of the United States Public Health Service, VADM Jerome Adams, am emphasizing the importance of protecting our children from a lifetime of nicotine addiction and associated health risks by immediately addressing the epidemic of youth e-cigarette use. The recent surge in e-cigarette use among youth, which has been fueled by new types of e-cigarettes that have recently entered the market, is a cause for great concern. We must take action now to protect the health of our nation's young people.
KNOW THE RISKS. TAKE ACTION. PROTECT OUR KIDS. 
How to Help Teenagers Quit Vaping - NY Times
Get the Facts - E-cigarettes are Dangerous to Youth and Adults
Prescription Opioid Based Pain Relievers Can be Addictive and Dangerous!
The Danger of Prescription Drugs and Why You Need to Talk to Your Kids About Them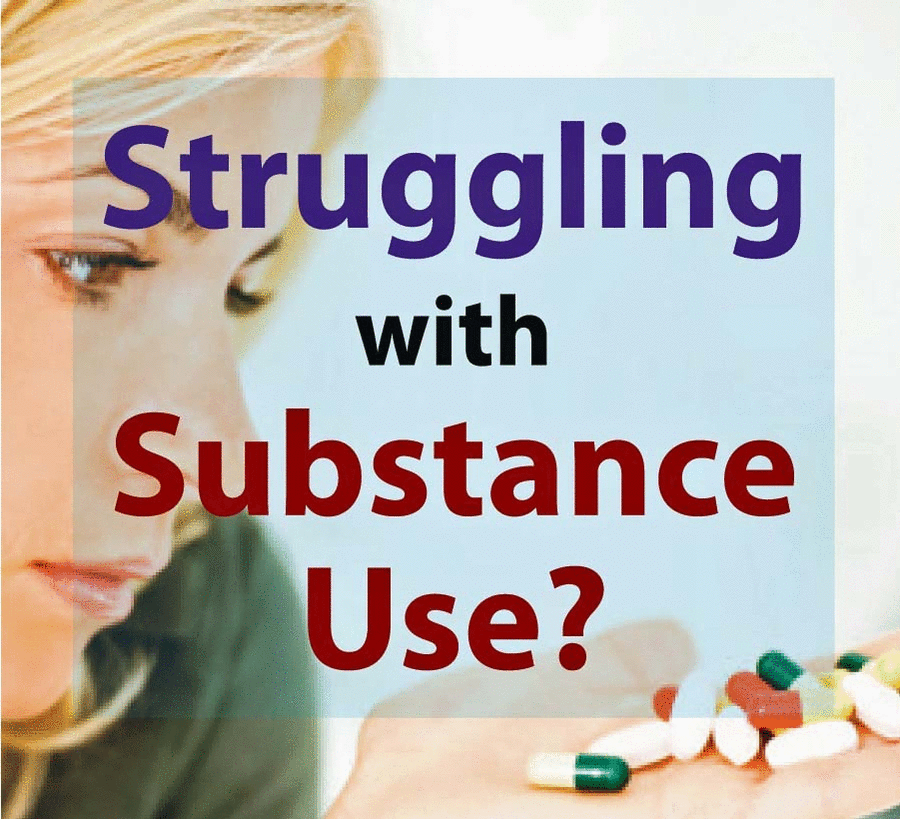 Naloxone Can Reverse an Overdose and Save a Life. Learn more....
 SUSPECT DRUG TRAFFICKING IN YOUR NEIGHBORHOOD? CALL THE URGENT TIPLINE AT 845.340.3599. ALL CALLS ARE CONFIDENTIAL AND WILL BE REPLIED TO.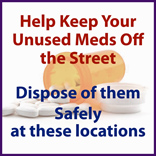 ONLINE AND MOBILE SAFETY:
Children of all ages use the Internet for many things: doing schoolwork, communicating with friends, playing games, and more. That's why it's important to help ensure they make good decisions when going online.
Check out Living Life Online, a guide from the Federal Trade Commission (FTC), to help kids stay safe, use critical thinking skills, and more.
What's the Right Age to Give a Child a Smartphone?
To help protect your family online, we've put together this agreement that parents and kids can use to make the rules of use clear and easy - and that will keep kids safe in the mobile/online world. Feel free to modify per your specific family circumstance
Cyber-Bullying is not only harmful, but it's also against the law in Ulster County.
The NYS Dignity for All Students Act also helps ensure that all students can feel safe in every classroom
When adults respond quickly and consistently to bullying behavior they send the message that it is not acceptable. Research shows this can stop bullying behavior over time. 
Parents, school staff, and other adults in the community can help kids prevent bullying by talking about it, building a safe school environment, and creating a community-wide bullying prevention strategy.
5 Ways to Stop Cyberbullies
5 Ways to Deal With Haters and Trolls
4 Ways to Help Teens Avoid Digital Harassment
Is There Anything Tobacco Products Wouldn't Do to Get Their Products in Front of Our Kids?  Get the Facts...

Ulster County Cyber-Bullying Ban Signed Into Law
It is now illegal to perform any kind of cyber-bullying in Ulster County. For details, click here

We've all heard the news reports about ZIKA virus, so let's review the facts and the steps that you can take to help prevent it:
Fact 1: the ZIKA virus is transmitted by a species of mosquito that bites during the day and breeds in containers of standing water near where people live.  
Fact 2: SO FAR, none of the affected or suspected mosquito species have been detected in Ulster County.
Fact 3:  you can take common sense steps to reduce the chances of mosquitoes breeding and biting near your home by keeping your gutters clean and eliminating sources of standing water such as old tires, barrels, cans and other items and areas where small pools of water can gather. Also, keep your screens in good repair - and use insect repellent as directed. 
Fact 4: if you or your partner have traveled to an area where ZIKA is known to be present and you are pregnant or plan on becoming pregnant, practice safe sex and speak to your health care provider about getting tested.
For details, visit/call:
ZIKA Virus Presention by Dr. Carol Smith, Ulster County Commissioner of Health and Mental Health
Centers for Disease Control  -  CDC ZIKA site
New York State Department of Health -  NYSDOH ZIKA site
or call the NYS ZIKA Information Line at:  1-888-364-4723 (you can also obtain free and non-toxic (to humans, pets and wildlife) tablets that kill mosquito larvae by calling this #)
Mosquito Dunks ® (larvicide)- For one free 2-pack of larvicide for private residence use, New Yorkers can call the Zika Information Line or email the completed, attached form directly to b0019w[at]health.ny[dot]gov. Please note: the form must be completely filled out.
Great Video on How to Keep your Home and Yard Mosquito Free - Courtesy of University of California
Colorectal Cancer is One of the Few Preventable Cancers - Talk to Your Doctor Today!
 Free Catholic Charities Immigrant and Refugee Services Hotline
When Bad Sleep Can Be a Good Thing
IF YOU OR SOMEONE YOU KNOW IS STRUGGLING AFTER A DISASTER
Call the Disaster Distress Hotline at: 1-800-985-5990
or Text 'TalkWithUs' to 66746
FROM THE CDC: FREE MOBILE APPS (iOS and Android) ON TICK BORNE DISEASES
Key features:
Tick identification with vivid photos and illustrations
Summarized information about signs and symptoms of the most common tickborne diseases
Information about diagnostic tests and supporting lab tests
Treatment table summaries
Live links to additional journal articles and resources
Prevention and prophylaxis recommendations
Legislation is now pending in the NYS Assembly and NYS Senate that would require pharmacies to take back unused medications. Since we know that over 1/2 of the highly addictive opioid pills on the streets come from our medicine cabinets, we are urging everyone to write their representatives to support this important public health measure. Click here for details and a list of NYS representatives. 
 NYS ATTORNEY GENERAL  SCHNEIDERMAN OFFERS ASSISTANCE FOR INDIVIDUALS AND FAMILIES SEEKING SUBSTANCE ABUSE AND MENTAL HEALTH TREATMENT 
New York State Residents Encouraged To Call Attorney General's Health Care Helpline For Assistance Obtaining Treatment 
Helpline Aims To Hold Health Insurers To Legal Obligation To Provide Necessary Medical Care
NEW YORK – Attorney General Eric T. Schneiderman today announced that his office is offering assistance for individuals and families seeking substance abuse and/or mental health treatment. New York's mental health parity law, known as Timothy's Law, was enacted in 2006 and requires that insurers provide broad based coverage for the diagnosis and treatment of mental health disorders at least equal to coverage provided for other health conditions. The New York Insurance Law also requires health plans to administer substance abuse treatment coverage consistent with the federal Mental Health Parity and Addiction Equity Act, which was enacted in 2008, and prohibits health plans from imposing greater financial requirements or treatment limitations on mental health or substance use disorder benefits than on medical or surgical benefits.
In order to help protect the rights of patients, Attorney General Schneiderman today issued an alert encouraging those seeking treatment or facing barriers with their health insurer to call his office's Health Care Helpline at 1-800-428-9071. 
Family of Woodstock's textmeback.org textline is a dynamic new textline service for youth and adults to access help via text messaging on mobile devices or chat via web browser on any platform. Contact textmeback.org for issues involving drug abuse, domestic violence, bullying and other issues involving personal safety, mental health services, housing (or shelter), concerns about the well-being of loved ones, crisis situations, education, and questions about resources in the Ulster County community.
GOVERNOR CUOMO LAUNCHES VIDEO SERIES TO EDUCATE AND INFORM NEW YORKERS ABOUT ADDICTION TREATMENT SERVICES 
Help Keep Your Unused Medications Off the Street and Out of the Wrong Hands. Click here for Medication Collection Box Locations Throughout Ulster County.
EXPERIENCING A MENTAL HEALTH CHALLENGE OR CRISIS? HELP IS ONLY A PHONE CALL AWAY - ULSTER COUNTY MOBILE MENTAL HEALTH  
Mobile Mental Health is operated by ACCESS: Supports for Living, between the hours of 1PM - 11PM. Call 1-844-277-4820.  Connect with a trained counselor when stress, depression or other mental health issues create a personal crisis. Help is only a phone call away. Your call with a trained counselor will be kept confidential.  This service is available to all Ulster County residents at NO CHARGE.

Smokers: Check out American Lung Association's Freedom from Smoking Online
Freedom From Smoking® Online, or FFS Online, is a program specifically designed for adults, like you, who want to quit smoking. It's an adaptation of the American Lung Association's gold standard, group clinic that has helped thousands of smokers to quit for good.
Chemicals from E-Cigarettes Linked to Lung Disease
Tobacco Companies Spent 2 1/2 Million Dollars a Day Marketing Their Products to Kids in Order to Recruit New Smokers. Get the Facts... 
See Aaliyah's Award Winning Video Poem that She Wrote After Losing Her Father to Cancer as a Result of Smoking
Sign up for SmokefreeTXT
SmokefreeTXT is a mobile text messaging service designed for adults and young adults across the United States who are trying to quit smoking. The program was created to provide 24/7 encouragement, advice, and tips to help smokers quit smoking and stay quit. Start here...
The New York State Smokers' Quitline
 Provides free, confidential services that include information, tools, quit coaching and support in English and Spanish. Provides FREE starter kits of nicotine replacement therapy (NRT) patches to eligible New Yorkers. The Quitline also works with employers, health plans and health care providers to ensure New York tobacco users have access to effective cessation treatments. To learn more:
Call 1-866-NY-QUITS (1-866-697-8487) toll free, or
Visit www.nysmokefree.com
WANT TO STOP SMOKING TODAY AND ENJOY A HEALTHIER LIFE?
Check out the great resources on this site.
The 2016 NYS Health Benefit Exchange is OPEN and Shopping for Health Insurance Plans is More Important than Ever
From the Wall Street Journal: The Price We Pay for Sitting. If you sit all day your health may be at risk. Office workers should sit for 20 minutes, stand for eight and stretch for two, then repeat.
Confidential Disposal of Unwanted Medications Now Available at These Locations
AMERICAN HEART ASSOCIATION ANNOUNCES NEW "HANDS ONLY" CPR GUIDELINES
Keep the Beat with Hands-Only CPR
Would you know what to do if you witnessed a cardiac emergency?  You can help victims of sudden cardiac arrest by keeping the beat of their heart going using Hands-Only CPR. A recent survey suggests that 70 percent of Americans feel helpless to act during a cardiac emergency because they don't know how to administer CPR or they're afraid of hurting the victim. The American Heart Association (AHA) encourages everyone to learn Hands-Only CPR by watching this video:
Help Keep Our Groundwater and Waterways Healthy and Clean:  
If you have a Septic System, download this free Homeowner's Septic Care and Maintainence Guide

FREE, FRESH LOCAL PRODUCE AVAILABLE NOW - STRETCH YOUR BUDGET AND EAT HEALTHY - NO INCOME REQUIREMENTS. SEE DETAILS BELOW:
 Ulster County Community Action (English)
Ulster County Community Action (Espanol)
American Heart Association Launches New Online Support Network for Heart and Stroke Survivors and Their Families
Do you know someone who would be interested in nutritious, well-balanced home delivered meals at NO or low COST?   
Ulster County's Office for the Aging has openings in their home delivered meals program. Qaulification criteria include the following:
Monthly individual income near or below $1, 345. 
Not able to cook for themselves 
Disabled 
Frail 
Over 60 years old or a caregiver of someone over 60. 
For more information and to determine eligibility for a specific person, please call Ulster County Office for the Aging at: 845-340-3456 
Spotlight Injury Prevention Topic: Child Food Choking 
There is a general perception that children most often choke on small parts of toys, pen tops, balloons, round batteries, and other small objects; however food also poses a choking hazard that is sometimes overlooked. 
Food choking is a significant public health problem among children in NYS. Choking on food can lead to serious injuries and death, especially for young children. In recent years, an average of 331 children were treated each year at hospitals due to choking on food; 62 of whom sustained injuries severe enough to require hospitalization. Younger children continue to be at the most risk for choking injuries and death, especially those ages birth to age four. 
Risk for children under 5 is especially high because their swallowing mechanisms and teeth are not fully developed and their airways are very narrow. 
Foods that pose a risk of choking hazard include:
• Candy (especially hard or sticky candy), cough drops, gum, lollipops, marshmallows, caramels, hard candies, and jelly beans.
• Combinations of food size, texture, and shape can pose a threat. For example, a slippery hard candy with a round shape about the size of a drinking straw could block an airway (windpipe). Foods that clump, are sticky or slippery, or dry and hard textured are also a concern.
• Dried fruits, sunflower seeds, all nuts, including peanuts. 
• Hot dogs (especially cut into a coin shape), meats, sausages, and fish with bones.
• Ice cubes and cheese cubes.
• Peanut butter (especially in spoonfuls or with soft white bread).
• Popcorn, chips, pretzel nuggets, and snack foods.
• Whole grapes, raw vegetables, raw peas, fruits, fruits with skins, seeds, carrots, celery, and cherries.
For more information please see the following resources: 
o American Academy of Pediatrics
o Bureau of Occupational Health and Injury Prevention 
Ulster County's  Food Service Waste Reduction Act bans all food service establishments from using expanded polystyrene foam (commonly referred to as Styrofoam) when preparing, selling or providing food and beverages in Ulster County. Learn more...
SuperTracker
SuperTracker can help you plan, analyze, and track your diet and physical activity. Find out what and how much to eat; track foods, physical activities, and weight; and personalize with goal setting, virtual coaching, and journaling:
Get your personalized nutrition and physical activity plan.
Track your foods and physical activities to see how they stack up.
Get tips and support to help you make healthier choices and plan ahead.
Anatomy of Unhealthy Food Purchase Choices
 For a great online source of all things preventative health in Ulster County, visit the new Healthy Ulster County Network site:
 When Disaster Strikes Ulster County Needs Volunteers Like You!
How can I help my community?
Have you ever thought about volunteering, but didn't know how you could help your community? Or are you an experienced volunteer looking to expand your skills and opportunities? Become a volunteer to help Ulster County to get ready for and respond to emergencies!
ServNY is a New York State registry for people who wish to volunteer during an emergency or major disaster or an emergency exercise. Your role as a volunteer will help ensure that people affected by a disaster will receive the care they need. Registering simply tells us that you are open to the idea of volunteering in case of an emergency. Please consider volunteering to help your local community.
 Invitation Letter from UC Commissioner of Health, Dr. Carol Smith
BE PREPARED....and learn how to protect your family, home, pets and community in the event of a natural disaster. Download FREE informational brochures here.
Is the Airbag in Your Car Safe? Japanese airbag manufacturer, Takata, has just announced that 34 million cars in the US have potentially defective airbags. To find out if your car may be subject to a recall for a faulty airbag or any other defect, click here
FDA continues to warn consumers not to use Eu Yan Sang (Hong Kong) Ltd.'s "Bo Ying compound"
The US Food and Drug Administration (FDA) is working with Maryland and other states to continue to warn consumers and caregivers not to use Eu Yan Sang (Hong Kong) Ltd.'s "Bo Ying compound" because of the possible lead poisoning risk associated with the product. This reminder comes after the Maryland's DHMH found elevated levels of lead in these products....read more
Important Measles Information
Measles in a serious and highly contagious viral disease, which was thought to have been eradicated, however, it has remerged in outbreaks across the nation. These FAQs are provided courtesy of our colleagues at the Centers for Disease Control and the Dutchess County Department of Health.
MEASLES: Frequently Asked Questions
FOR A COMPLETE LIST AND MAP OF ALL FOOD PANTRIES IN ULSTER COUNTY, CLICK HERE
HAVE A PLAN...AND HELP PREVENT NEEDLESS DWI INJURIES AND FATALITIES
The New York State Governors Traffic Safety Committee and the NYS STOP-DWI Foundation are proud to release their Have A Plan mobile app.  This app provides you with a timely and convenient resource that enables you to locate and call a taxi service, program a designated-driver list, educate yourself on Blood Alcohol Content levels  as well as information on DWI laws and penalties or even report a suspected impaired driver. Available for Apple, Droid, and Windows smart phones. 
LET'S MOVE HEALTHY LUNCHTIME CHALLENGE COOKBOOK - free access to great healthy recipes, submitted by families and kids, from around the nation.
ULSTER COUNTY HEALTHY SCHOOL LUNCH RECIPE BOOK - get great, award-winning ideas, from friends and neighbors across Ulster County, for preparing healthy and delicious school lunches.
Before heading to the grocery store, developing a "game plan" can help you get organized and save money. It also allows you to rethink your food choices and pick healthier options.
How Safe is your Hospital? Find out here
College Student Nutrition Guide - an excellent resource with practical tips for healthier eating 
Important Information on Ebola
Governor Cuomo has launched a State information line to answer questions about Ebola. 1-800-861-2280 is free and trained operators are available 24 hours a day, seven days a week.
This line is for public health information purposes only. If you require medical attention, call your health care provider or 9-1-1 immediately

 How Exercise Can Boost Young Brains - Learn how exercise can improve your child's cognitive ability and academic performance 
GETTING THE FLU IS MISERABLE - AND PREVENTABLE! FOR A DEPARTMENT OF HEALTH FLU VACCINATION CLINIC NEAR YOU, CLICK HERE
If you have a complaint about health insurance or healthcare provider billing practices, call the NYS Attorney General's Hotilne at:  (800) 428-9071
Flood Information
Obesity: Complex but Conquerable
Important Legionnaires' Disease Information
Preventing and Getting Rid of Bed Bugs Safely
Reducing Environmental Cancer Risk What You Can Do Now to Help Protect Your Family
 Obesity in Ulster County
Flu Information
Lyme Disease
Rabies
Anti-smoking Information
 Public Health Preparedness
Bioterrorism Readines from the NYS Health Department

Information from the Center for Disease Control
http://www.bt.cdc.gov/
If you have specific questions about an issue please contact us.